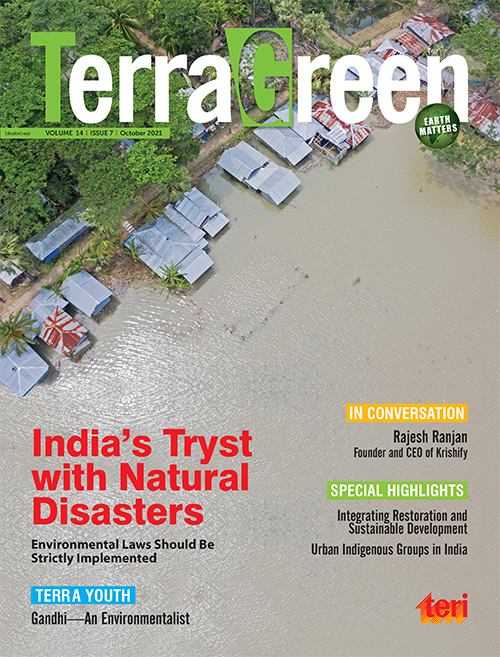 New
TerraGreen (a monthly magazine on environmental issues)
Frequency:

12 issues a year

ISSN:

0974-5688
Magazines Details
TerraGreen is TERI's flagship magazine that deals with issues related to sustainable development, environment, and energy. In a world standing on the brink of a major ecological disaster, TG hopes to be the ray of light that lights up the road ahead.
In the first few decades since Independence, disaster response in India was traditionally concerned with relief and rehabilitation during the post-disaster period. It was only following the 1999 Odisha super cyclone and the 2001 Bhuj earthquake that disaster management in India came into maturity. In this article, Dr Rina Mukherji traces the growth of disaster response and
its evolution in India, over the years.
Keywords

Press releases
TERI launches ' TerraGreen '

More